Toledo
Cathedral of Toledo
This large cathedral is located in the walled, medieval part of the city. Construction was started in 1226 at the site of a 7th century church and was completed in 1493. The cathedral is mainly Gothic in style but contains Baroque and Mudéjar elements as well.

The Exterior of the Cathedral
The Interior of the Cathedral
OK, so technically photographs were not allowed inside the cathedral. But that was just for technologically inept people who couldn't turn off their flashes, right? Right. These are the shots Guy got without a flash, holding the camera at hip level while casually hiding it from officials with his bookbag. Since we have illegal pictures of a cathedral Guy figures that he stole God's soul.

Views of the Town and Countryside from the Medieval City Walls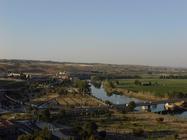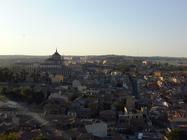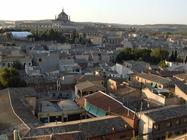 The Walls of the Medival City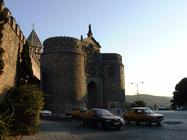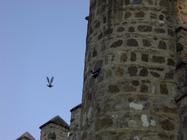 Modern Toledo
This was part of our assignment from Guy's sister Sylvia to photograph interesting graffiti.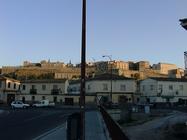 Look one way, and see the walled medival city on the hill...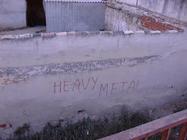 Look directly behind you, and see this.